It doesn't really matter whether you want to start making water or milk kefir. In either case, you will be getting a nutritious beverage that is incredibly beneficial for your overall health. Moreover, making kefir is fun, cheap and doesn't require a lot of time and effort.
You can have one single fermenting container and that should be enough to create a batch of this amazing drink. After all, you can easily use the utensils that you already have in your kitchen. Like strainers, jars, and spoons, for example.
However, if you want to take your kefir making to the next level, we would highly recommend investing in the right equipment. You have to make sure that every utensil is made out of appropriate material. Moreover, it would be great, if you had a separate set of equipment for your kefir that won't be used for any other culinary experiments. It is a simple preventative measure that will help make sure that your kefir grains stay healthy and continue to thrive.
Today we will be talking about the best spoons for kefir production. Of course, the chances are high that you already have plenty of different spoons in your kitchen. Wooden options, ladles, spatulas… But if you're thinking about getting a brand new one for your kefir, here are a few different options that you can choose from.
1. Totally Bamboo Wooden Spoon
2. Colander Skimmer Ladle Soup Spoon
4. Fityle Flexible Silicone Spatula
---
We have chosen absolutely different models made out of various materials on purpose, just to make sure that you find the spoon that is 100% perfect for you. Also, keep on reading, if you want to find the review of every model.
But first, let's try and figure out why you would want to make kefir in the first place. After all, you have to know what exactly you're going to get once you invest in all these different utensils (that can sometimes be a bit pricey), right?
---
What Are the Health Benefits of Kefir?
We all know that water and milk kefir are incredibly beneficial for your health. But only some can name the exact reasons why you should be drinking kefir on a daily basis.
---
Kefir is a powerful probiotic – thanks to different ads we are used to associating probiotics with yogurts. But the truth is that water and milk kefir are even richer with these beneficial bacteria than yogurt! Usually, the grains that you use to make kefir contain up to sixty different types of yeasts and bacteria. This miraculous beverage is probably the best source of probiotics that helps us manage our weight, improve mental health and the digestive tract.
Kefir is packed with nutrients – your diet has to include quite a lot of different products to ensure that you get enough of all the necessary elements. When it comes to nutrients, kefir is, once again, an incredible source of vitamins, protein, calcium, magnesium, phosphorus and a lot of other great things.
This beverage can improve bone health – this point is mainly about milk kefir. This type is incredibly beneficial for your overall bone health as the beverage is the source of not only calcium. Milk kefir contains a lot of vitamin K2 – this vitamin is crucial when it comes to calcium metabolism in our bodies. Kefir will help improve your bone density. That means fewer fractures and no deterioration.
Kefir can help with different digestive problems – we all know that our digestive tract is home to various forms of 'good' bacteria. Such a probiotic as kefir can help maintain the right balance of these 'good' fellows. Kefir can treat diarrhea and even digestive problems as ulcers (some types) and irritable bowel syndrome.
This drink can help with asthma and allergy symptoms – you didn't expect this one coming, right?
Even though more research has to be conducted to help understand the link, we already know that water and milk kefir can decrease the inflammatory responses that are associated with different allergies and asthma.
Kefir can boost your immune system – some probiotics present in kefir have antibacterial properties. That means that this beverage can help our organism fight various infections. One certain probiotic that can be found only in kefir helps decrease the amount of 'bad' bacteria (such as Helicobacter pylori, E.Coli, and Salmonella).
The beverage might be protective against cancer – more studies have to be conducted. However, there is evidence that the probiotics present in kefir can help suppress tumor growth. Due to the fact that these 'good' bacteria boost the immune system, it becomes easier for the organism to fight the disease. Moreover, kefir can even help reduce the number of cancer cells!
---
Review: 4 Best Spoons for Kefir Making
Spoons are not a necessity when it comes to kefir making. You can totally get the whole thing done without this utensil. However, the right spoon can make your kefir journey so much easier.
For example, you can use a spoon with a long handle to give your beverage a nice mix, while it's still in the fermenting container. Or you can use this utensil to help the kefir go through the strainer, in case it turned out a bit too thick.
The truth is that there are a lot of situations when you will find a spoon to be helpful. So, we would definitely recommend getting one of these especially for making kefir.
---
1. Totally Bamboo Wooden Spoon
Totally Bamboo Mixing Spoon Bamboo Cooking Utensil
Large cooking spoon is perfect for stirring and serving; at 14 inches long it can reach easily in any pot
Not just a utensil, but a "bootensil"— crafted from natural Moso bamboo
Safe for nonstick: bamboo is safe for use on all cookware, even nonstick coatings
Easy Care: utensil cleans easily with light hand washing; do not soak or wash in the dishwasher
Bamboo is better for the environment; Moso bamboo is an incredibly durable material and it is a renewable resource which grows quickly and doesn't require clear cutting, artificial irrigation or replanting
This wooden spoon is 14 inches long. Wood is possibly the best material for this particular utensil as it is 100% non-reactive. But bear in mind that wood can easily absorb smells and flavors. So, it is not recommended to use your wooden spoon for other dishes.
This model has been designed in the USA. Only organically grown brown bamboo was used for manufacturing. You can easily place the spoon in your dishwasher. To keep the bamboo fibers strong, the company advised applying mineral oil on the spoon from time to time. By the way, the manufacturer will be giving you a full replacement guarantee, in case there is something you don't like about your spoon.
The model has a non-toxic finish and can be easily used to stir your kefir or help it go through the strainer. The cup part of the bamboo spoon holds around 4 oz.
Check out the current price for Totally Bamboo Wooden Spoon on Amazon.
---
2. Colander Skimmer Ladle Soup Spoon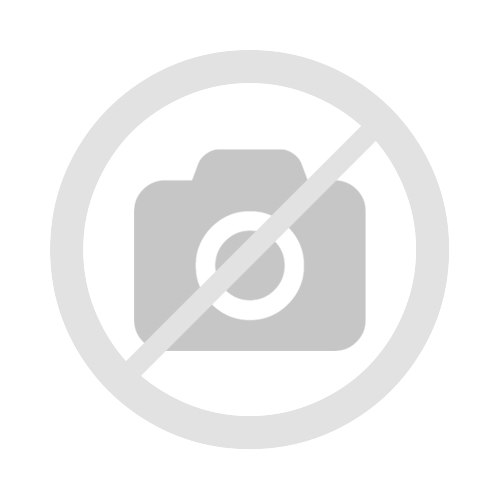 SLBGADIEME Soup Spoons, Ladle, Multi-Color Dual Purpose Colander Skimmer Slotted Spoon Strainer Ladle with Wheat Fiber Plastic Long Handle for Soups Hot Pot Oil Cooking Utensils 24.5CM Pink ON56
★[Product Dimensions] Size: 24.5 CM = 9.64 Inch; 4 Color: Nordic Pink, Nordic Blue, Nordic Beige, Nordic Green / 100g ; Material: PP, Wheat Fiber
★[Integrated Design + Self-Hanging Hole] High pressure integrated molding, flexible and comfortable use. The handle has a convenient hook, so you can hang it
★[Filter Hole Design] With a water filter design, it can effectively filter water or oil, convenient to use
★[Circular Design Not Easy to Fall] Round and deep spoon surface, smooth and smooth without burrs. Fine workmanship, smooth edge, durable to use. Firmly clamped on the edge of the pot, it is not easy to slide down, and is more convenient
★[Wheat and Orange Stalk +PP Material] Organic wheat and orange stalks are molded by hot pressing, showing orange stalk qualities, durable and durable. It contains no lead, chromium and other heavy metals contained in other tableware. Green environmental protection, Made of eco-friendly material, safe to use
In case you find ladles a bit more convenient, this is a great option. Metal ladles can be used for kefir making, however, it is not recommended as some metals can be reactive. That's why you should opt for a plastic or wood option.
This model is made of eco-friendly materials. Orange wheat and stalks are molded by hot pressing. Contains no chromium, lead or any other heavy metals. A long ladle is great because with its help you are going to be able to reach the bottom of your fermenting container. Such utensils are great for stirring your kefir and making sure that the drink is even.
The length of this ladle is close to 10 inches. As an additional cute bonus, it comes in four different colors that you can choose from. The actual spoon surface is round and deep. Moreover, it has a filter hole. This part of the spoon can help you filter the milk or water kefir.
Check out the current price for Colander Skimmer Ladle Soup Spoon on Amazon.
---
3. Scraper Tool Set
Chef'n Pastrio Set Bench Chopper, Includes Stainless Steel and Plastic Scrapers, Red
PERFECT TOOL FOR THE JOB: Cut and scrape dough on a variety of surfaces with this new twist on a classic baking tool. Great for scraping bowls and baking sheets, cutting dough, chopping vegetables, and much more!
BAKING PREP PERFECTION: With stainless steel and plastic scrapers, cut dough cleanly on any surface, even non-stick pastry mats
FLEXIBLE BOWL SCRAPING: Thoroughly scoop ingredients out of bowls with the included plastic bowl scraper, shaped especially for reaching into curved surfaces
COMPACT STORAGE: Nest all 3 pieces together for easy storage
EASY TO CLEAN: Crafted from BPA-free plastic and stainless steel, each piece in the set is dishwasher safe
Who knew that dough and cake scrapers can be incredibly helpful when it comes to kefir making? These scrapers come in a set of three. The scrapers are made of stainless steel, food grade plastic and are eco-friendly. They are dishwasher safe and convenient to use.
These tools can help you get every single drop of your kefir through the strainer. This is especially helpful if the kefir turned out a bit too thick. However, remember to be gentle to the grains. These scrapers can also help you clear any containers after you have poured the kefir to another vessel.
Check out the current price for Scraper Tool Set on Amazon.
---
4. Fityle Flexible Silicone Spatula
No products found.
The spatula is made of silicone and plastic. The ergonomically designed handles make it easy to use. Moreover, the spatula has a triangular head that you will find to be extremely helpful. Made of high-quality silicone that will not leave any scratches on the containers.
The length of the spatula is close to 10 inches. Once again, this utensil is great for helping your kefir go through the strainer.
Check out the current price for Fityle Flexible Silicone Spatula on Amazon.
---
This was our list of 4 best spoons for kefir making. We hope you will be able to find your perfect utensil that will soon become practically irreplaceable in your kefir making kit.